Twirlers pictured in ending pose at the end of the performance!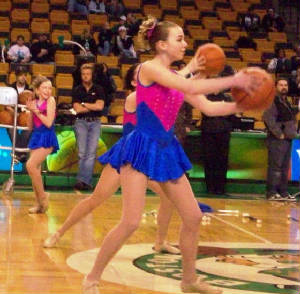 Sarah performing the basketball part of the routine!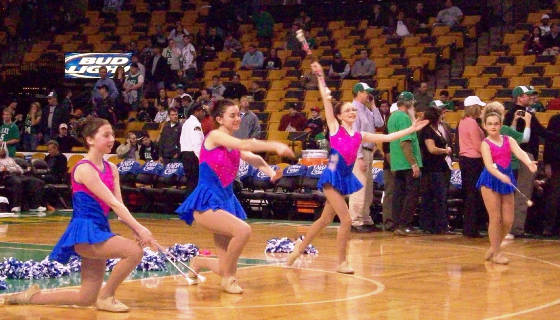 Brittani, Holly, Theresa and Megan doing the ripple!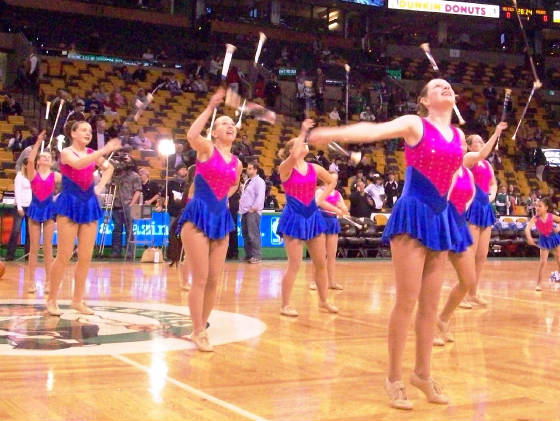 Twirlers perform the 2 baton routine, juggle those batons!
Sara doing the basketball part as Elizabeth, Courtney, Alanah, Kristen and Catherine look on.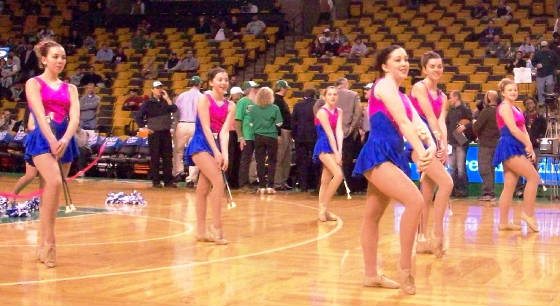 Sarah, Darcy, Brittani, Holly, Shannon and Sarah hit a pose during the 2 baton part.