Belchertown Twirlers Home Page
Twelves members of the Belchertown Twirlers were selected to march in the Macy's Thanksgiving Day parade as members of the USA Baton Twirling All Stars. Here are pictures from this exciting trip!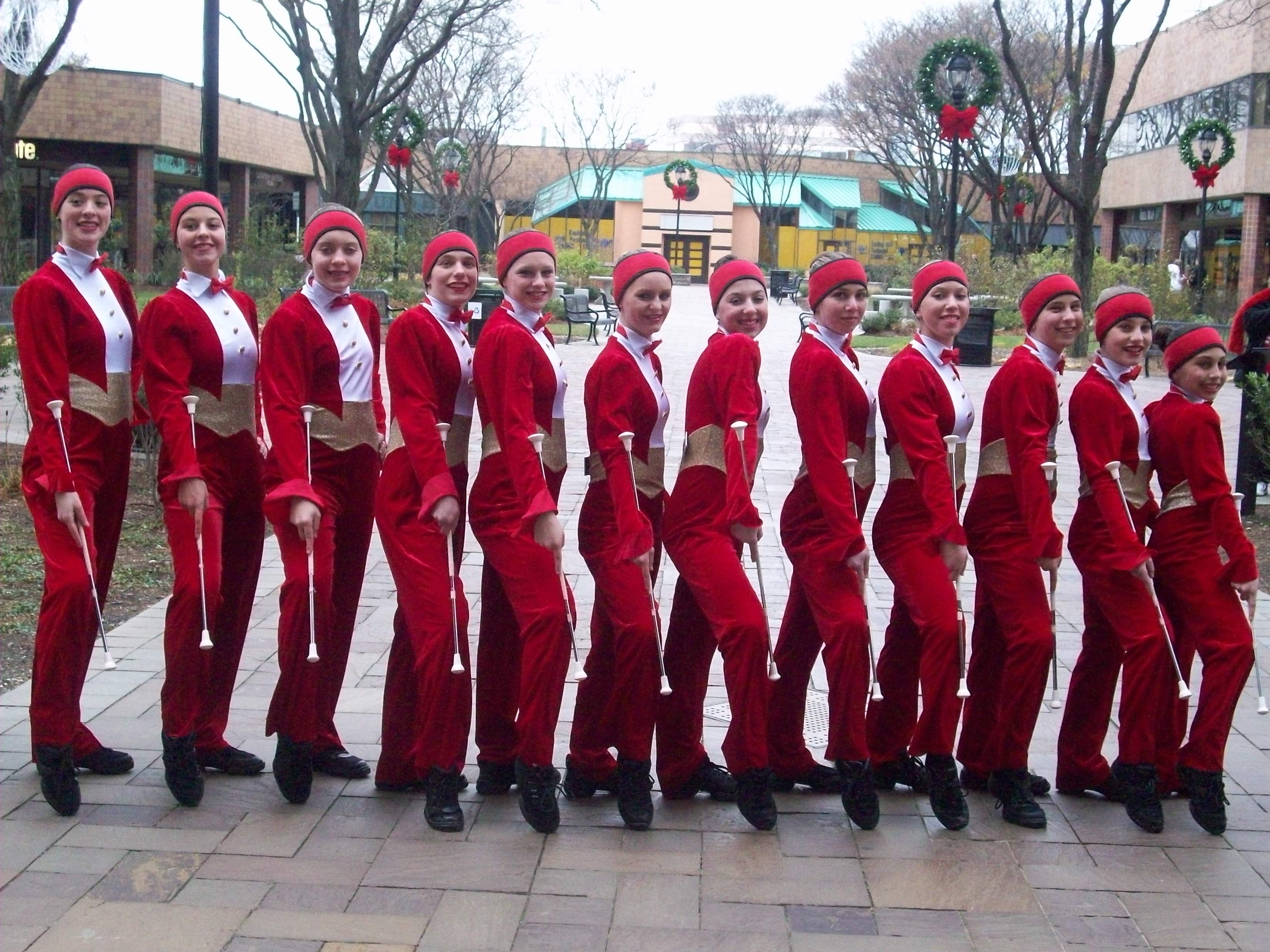 Monica, Lisa, Courtney, Elizabeth, Emma, Alyssa, Brittani, Sarah, Leah, Kara, Olivia and Nakaiah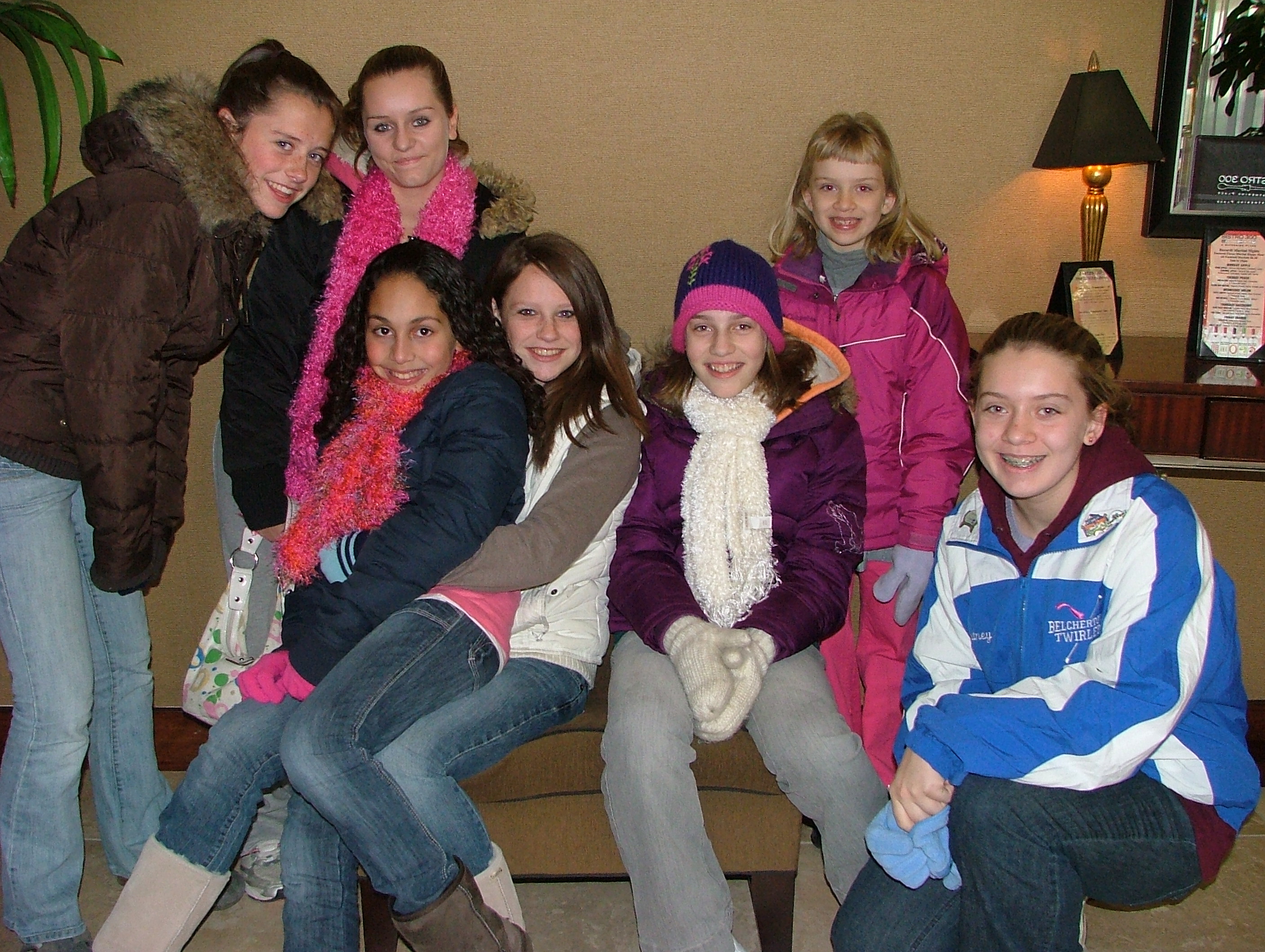 Twirlers are pictured in the hotel upon arrival....we are ready to go into New York City!!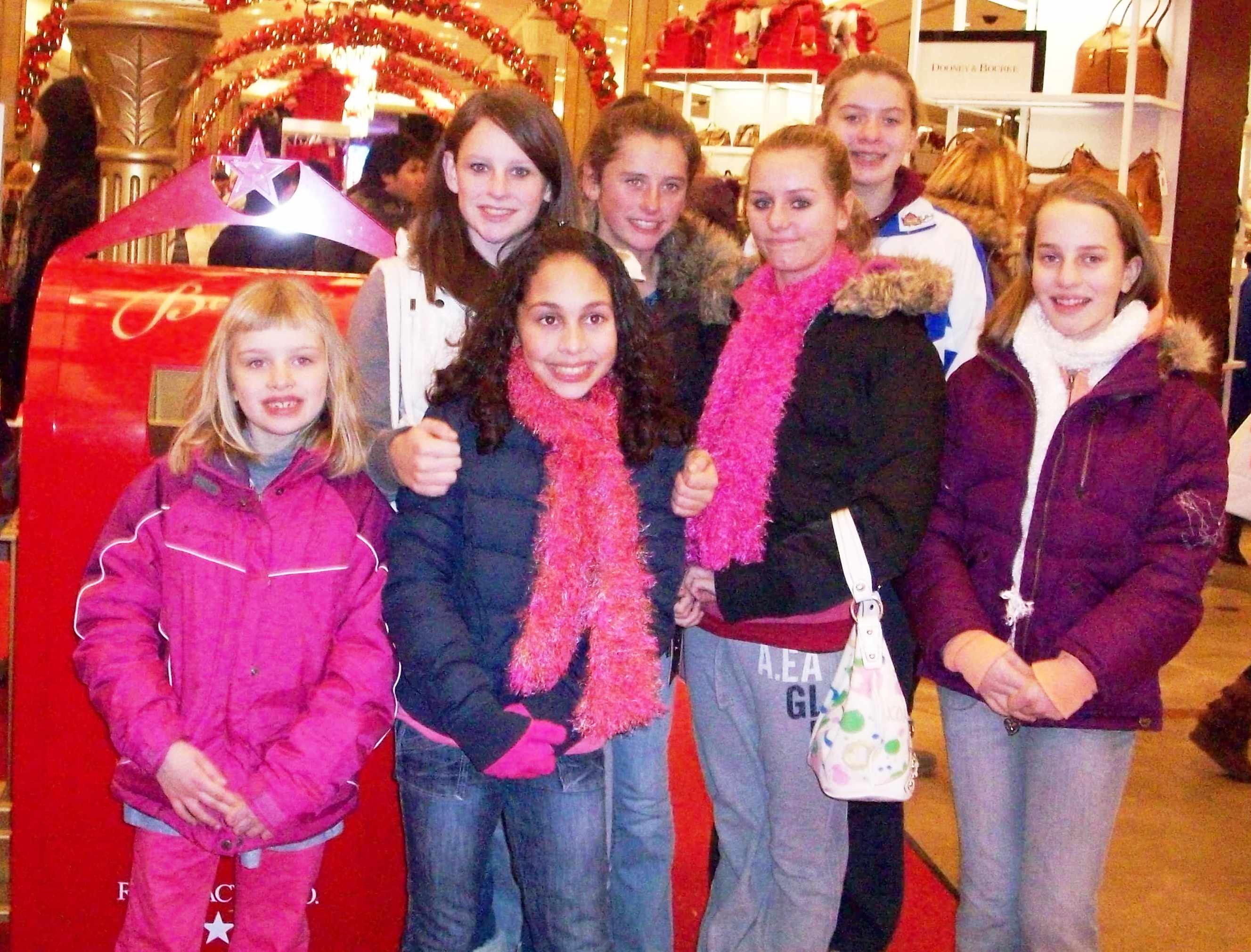 Shelbey, Nakaiah, Emma, Abbey, Alyssa, Courtney and Olivia pictured inside the Macy's store.
Courtney, Olivia, Emma, Abbey, Nakaiah, Alyssa and Shelbey pictured on the 9th floor of Macy's.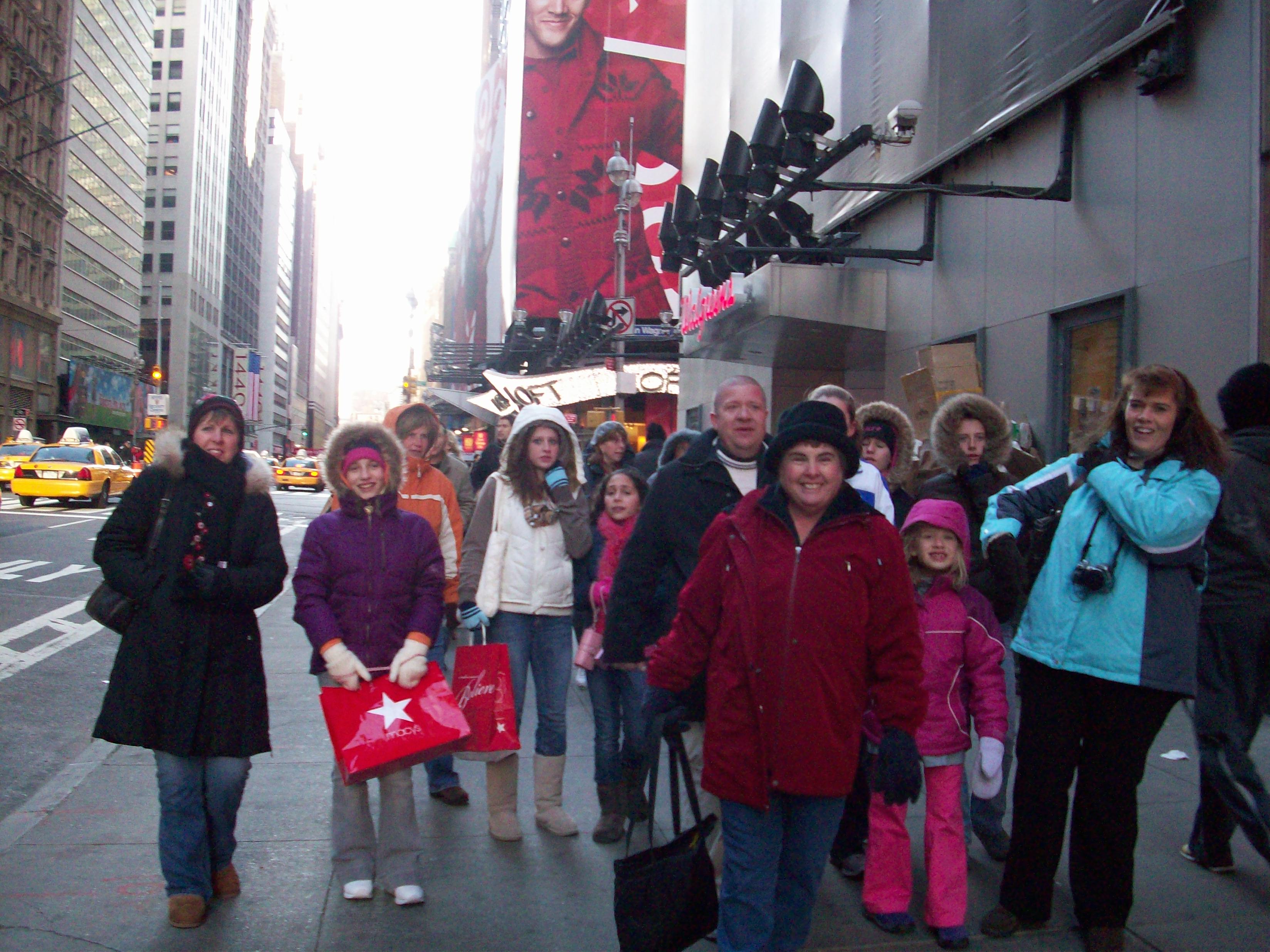 Twirlers and Parents power walking through the streets of New York....
Olivia, Courtney, Shelbey, Abbey, Nakaiah, Emma and Alyssa with Dora.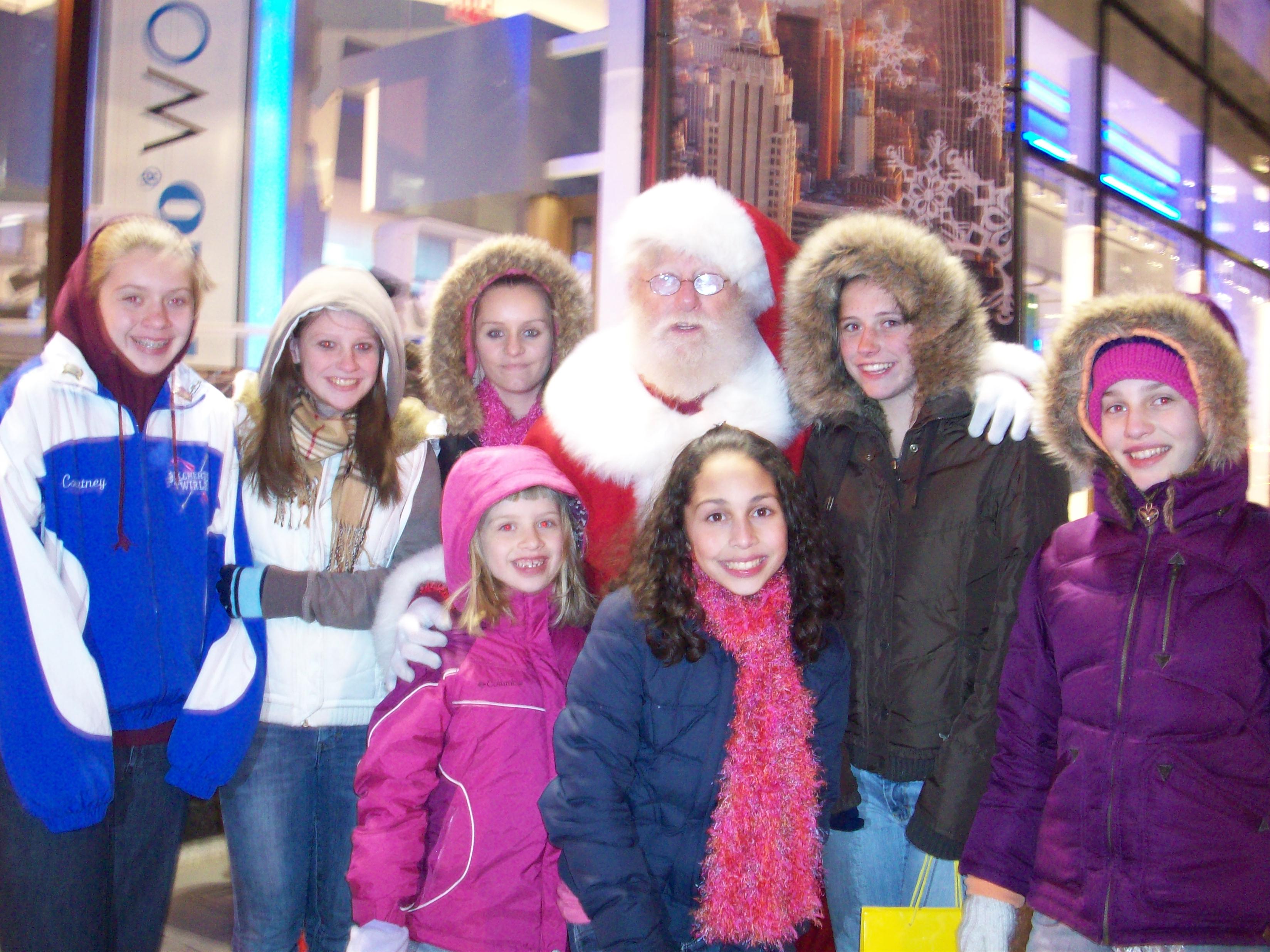 Courtney, Emma, Alyssa, Shelbey, Nakaiah, Abbey and Olivia pictured with Santa in Rockefeller Plaza.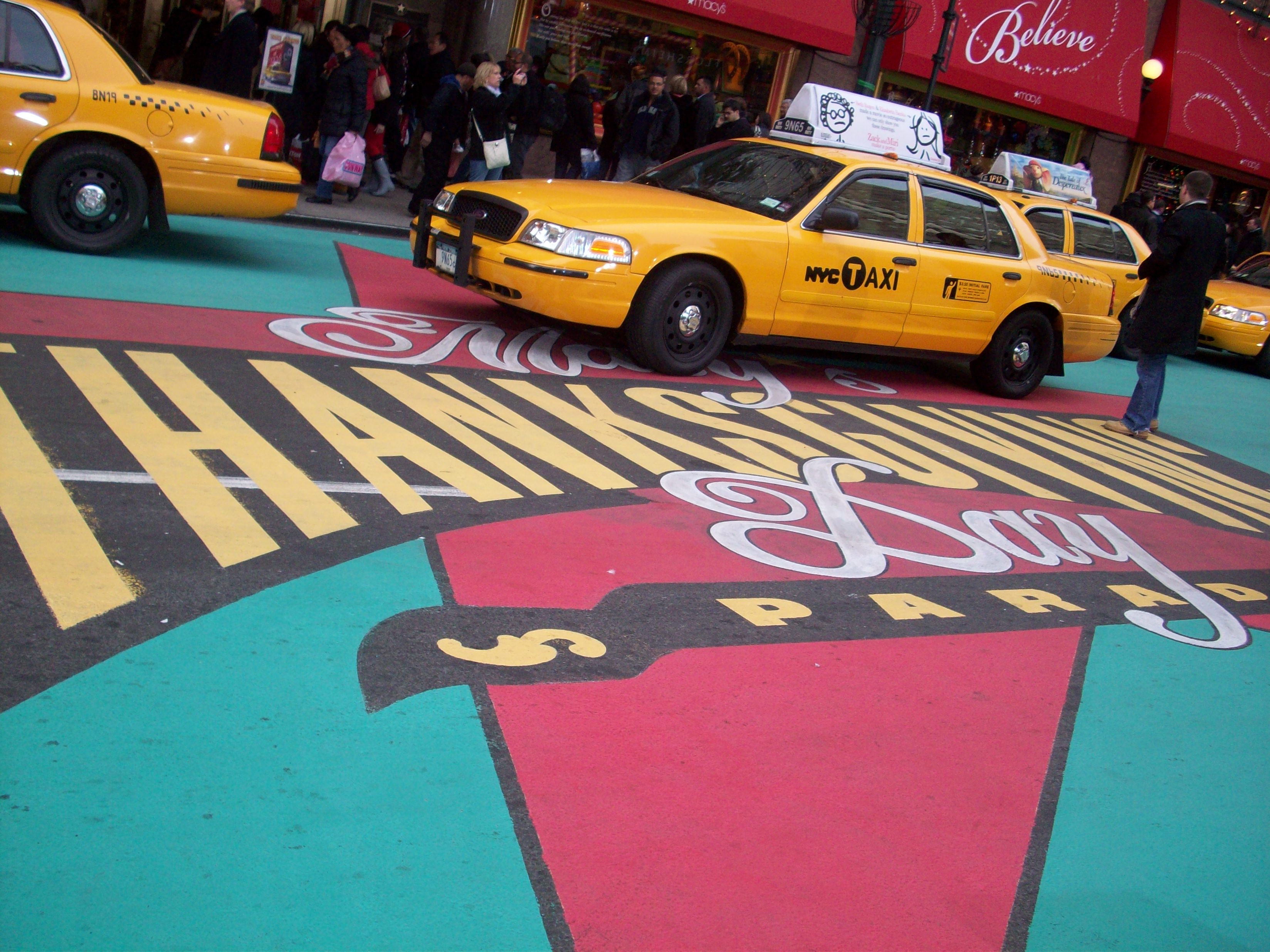 Here is a picture of Herald Square where the twirlers performed....
Twirlers pictured with elmo.