The booth looked great! Elizabeth and Kara did a fabulous job on the decorations and their hard work paid off as we won the Booth Decorating Contest!!!!!! Congratulations girls!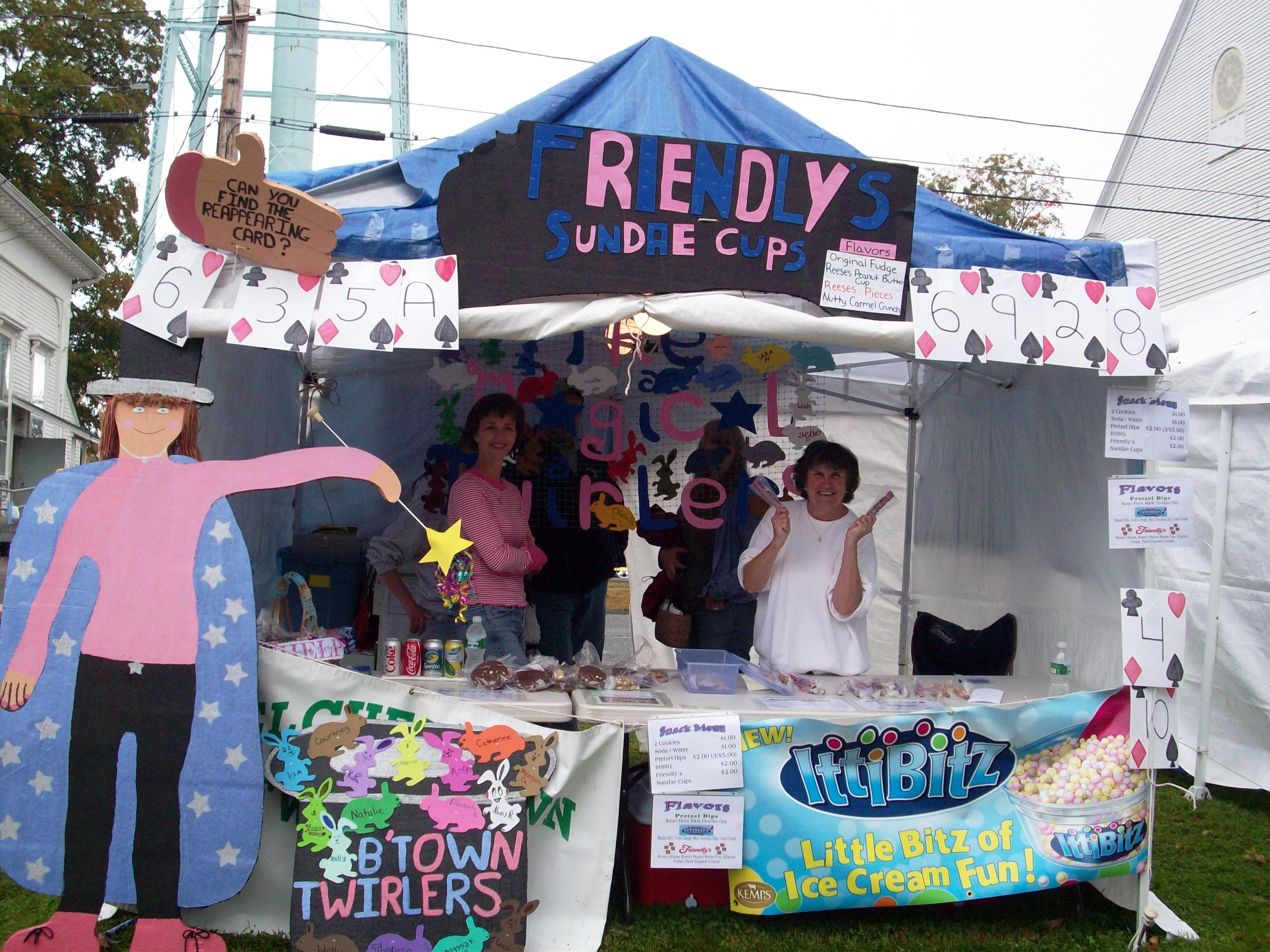 Thank you to Elizabeth, Alyssa M, Courtney and Shelbey for doing the Baton Twirling Demo!



Shelbey, Courtney, Alyssa and Elizabeth pictured under the Kids Tent immediately following the demo.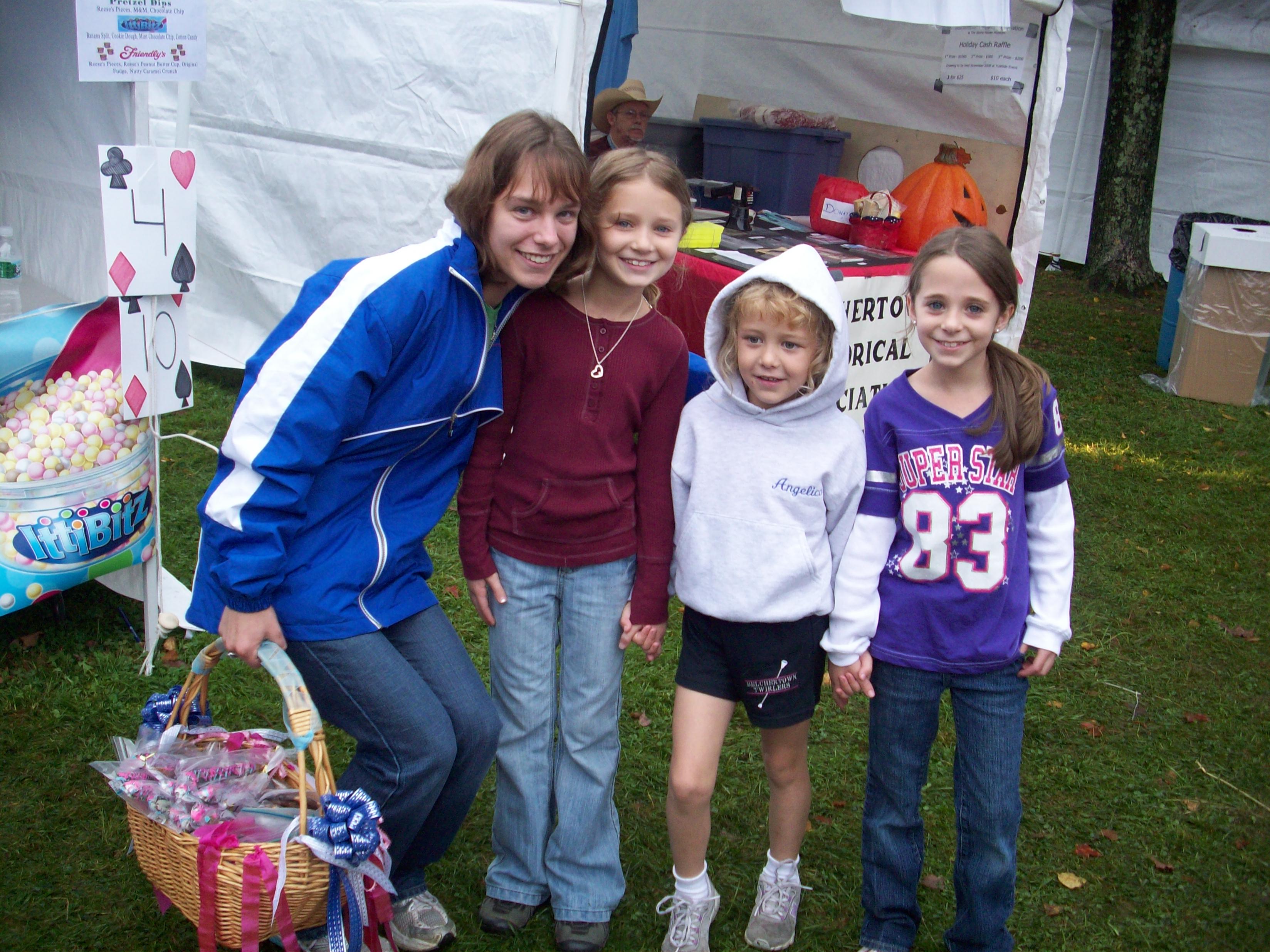 Elizabeth, Olivia, Angel and Samantha get ready to walk around the fair selling pretzels in the rain
Kara, Nakaiah and Alanah - sell, sell, sell those pretzels and cookies girls!