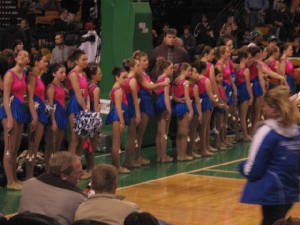 Twirlers lined up as the prepare to enter the arena floor.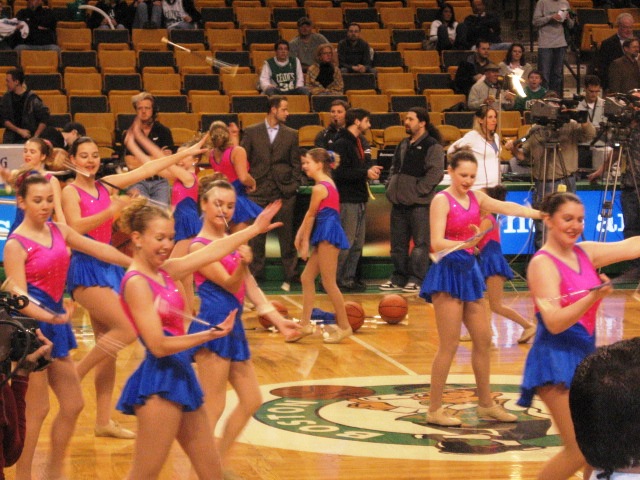 Senior twirlers pictured concentrating on their batons.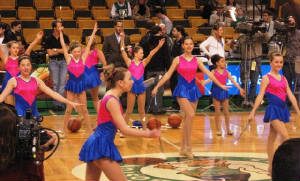 Brittani, Sarah, Lisa and Alyssa perform.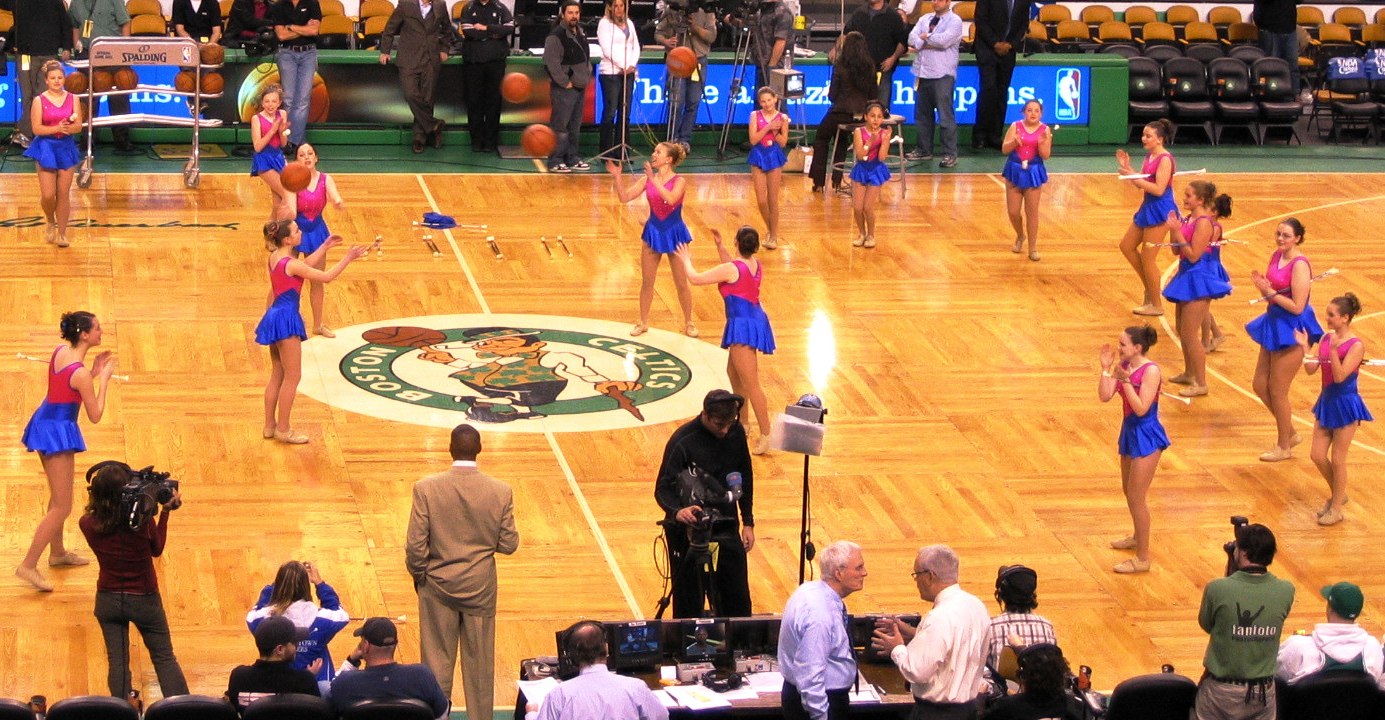 Twirlers at the beginning of their performance.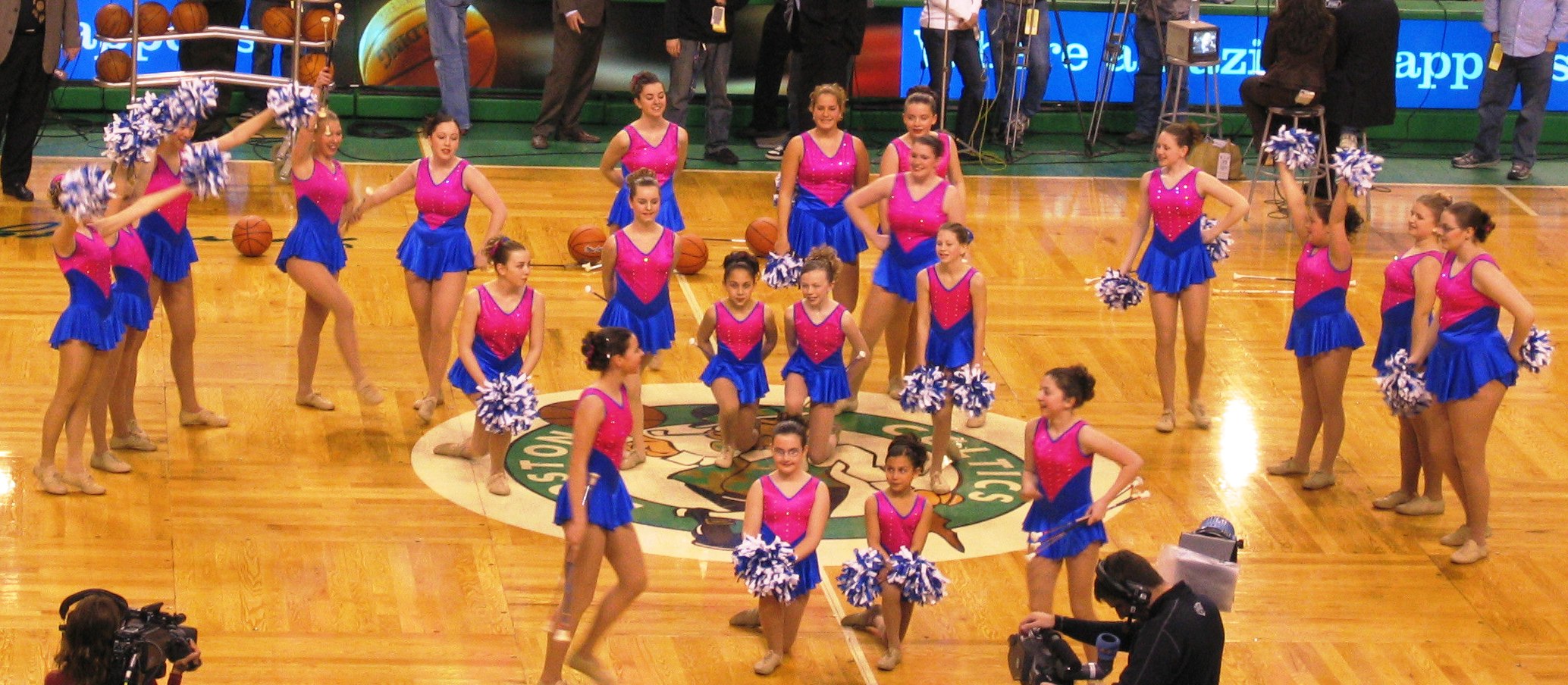 Twirlers posed before they exit the floor.


Darcy, Leah, Sarah and Sara perform the basketball part.



Leah, Darcy, Emma, Holly and Kristen wave to the crowd as they leave the floor.



Twirlers posed as they begin their performance.