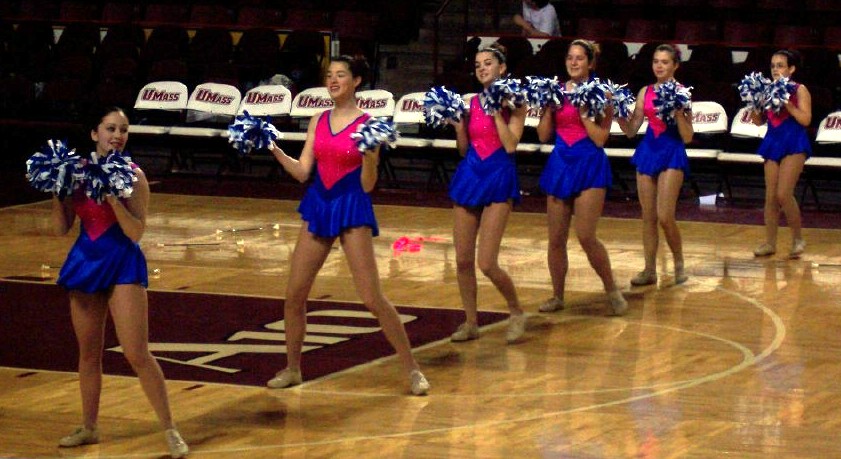 Darcy, Monica, Holly, Kristen, Shannon and Megan perform poms.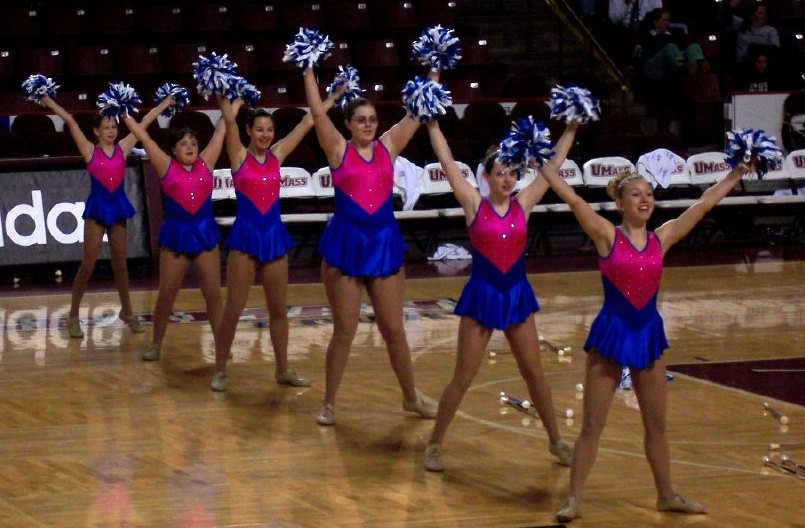 Leah, Emma, Catherine, Lisa, Elizabeth and Kimberley perform poms.
Alyssa performs for the crowd.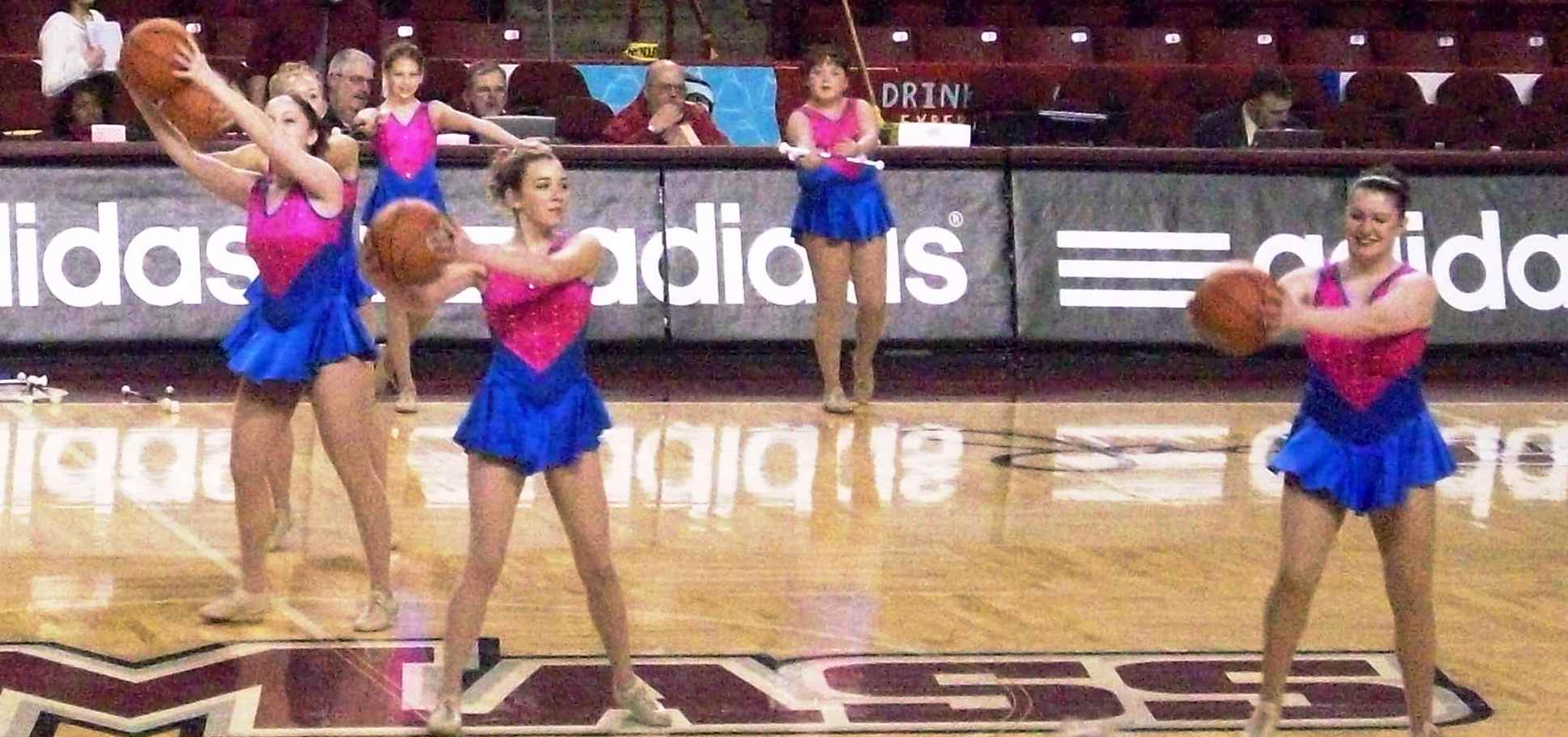 Darcy, Sarah and Sara perform with the basketballs.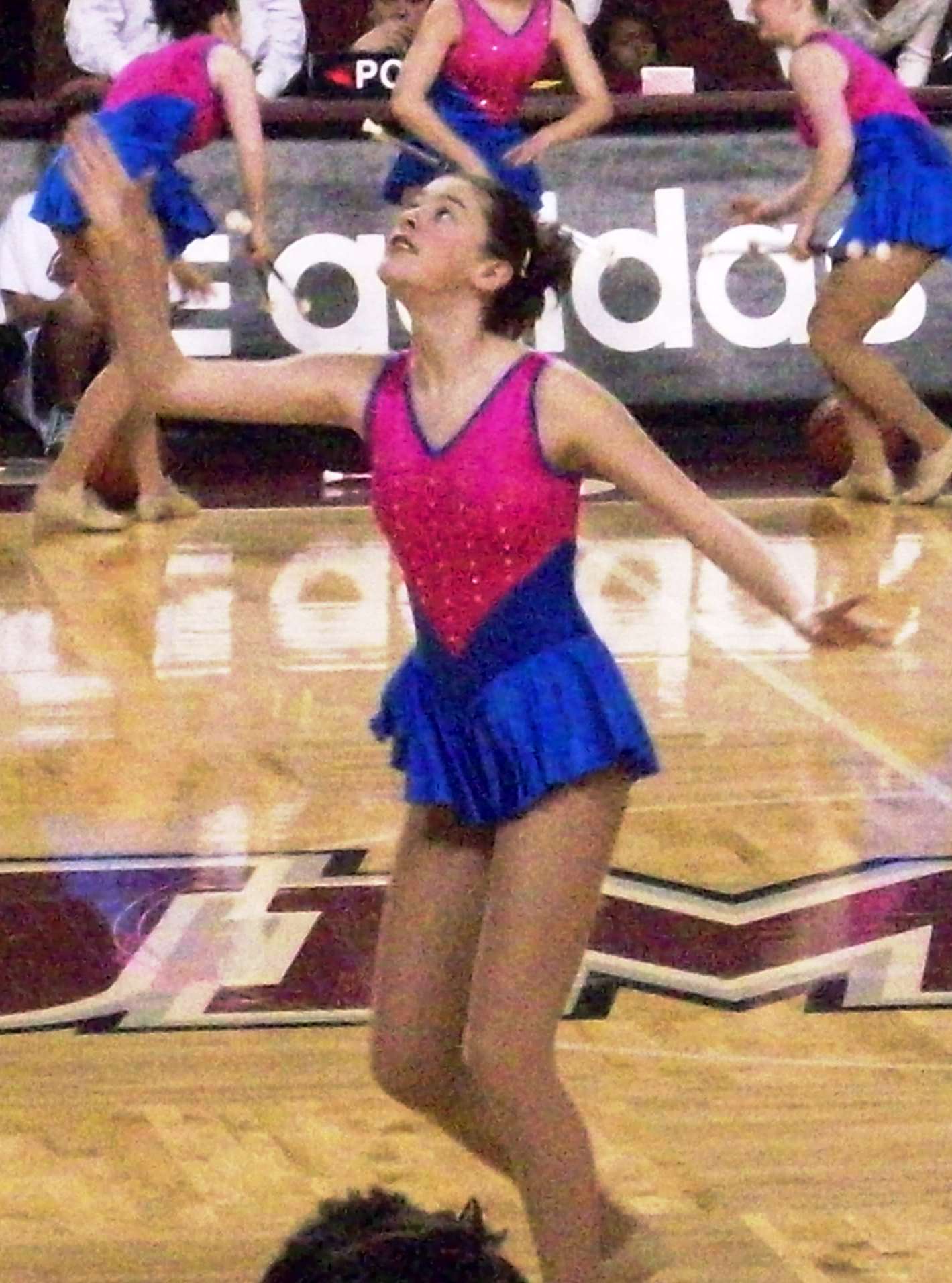 Monica goes after her baton!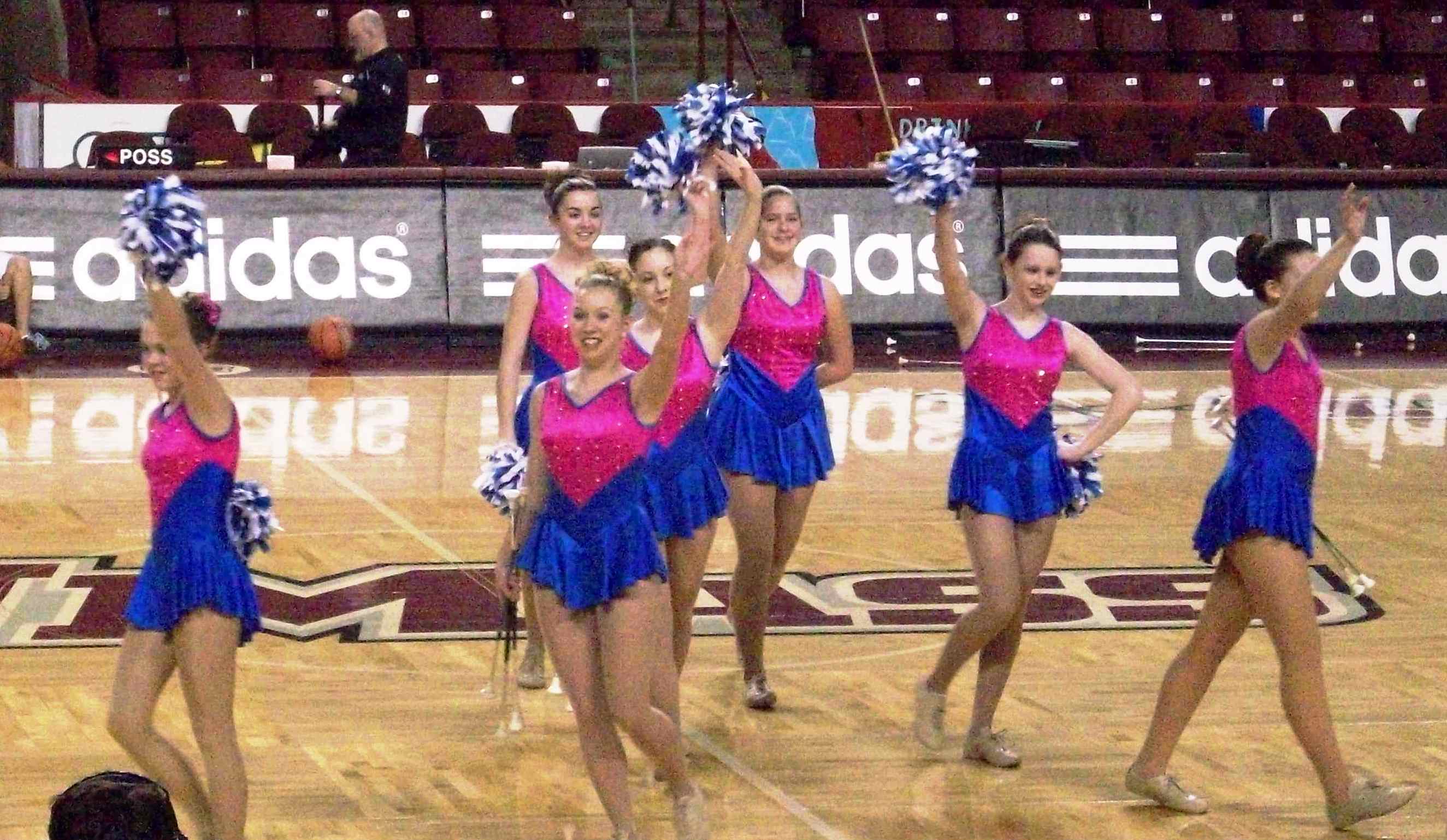 Twirlers waving as they leave the basketball court at the end of their performance.
Lisa, Brittani and Holly performing 2 batons.
Courtney, Leah, Emma, Kristen and Sara perform 2 batons.
Twirlers are pictured performing.