Kara, Brittani and Shelbey performing on stage!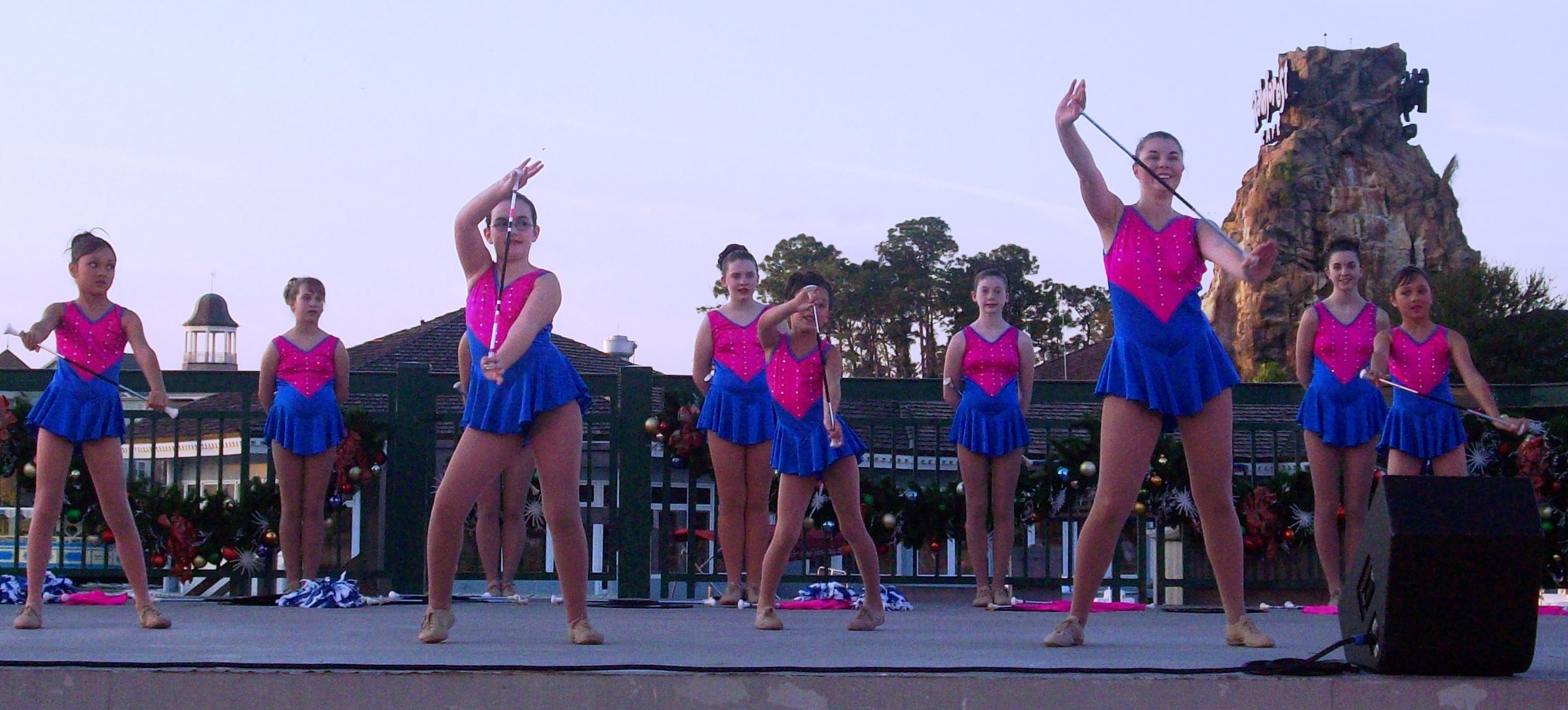 Tatyana, Megan, Alanah, Kristi and Alexis performing Strawberry Shortcake.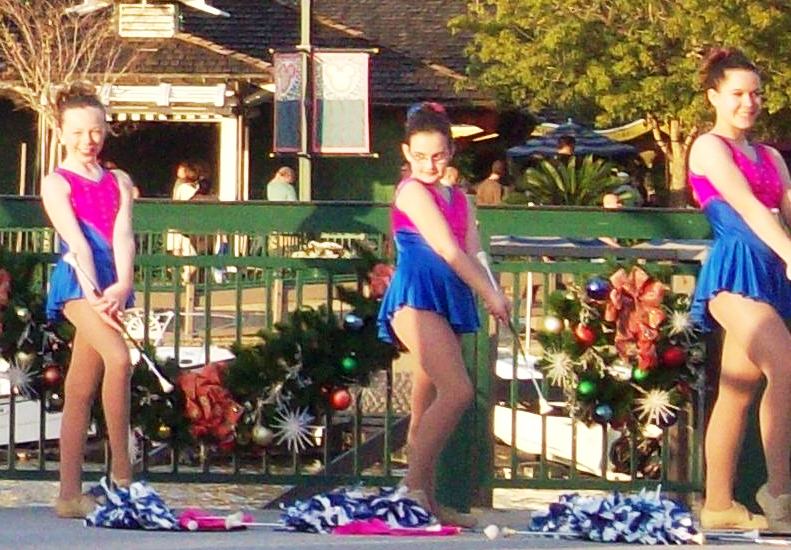 Devin, Megan and Katy posed on stage.
Nakaiah and Brittani excited as the performance comes to an end!
Click for more Disney action shots.
Kara, Nakaiah and Megan posed at the end of the performance.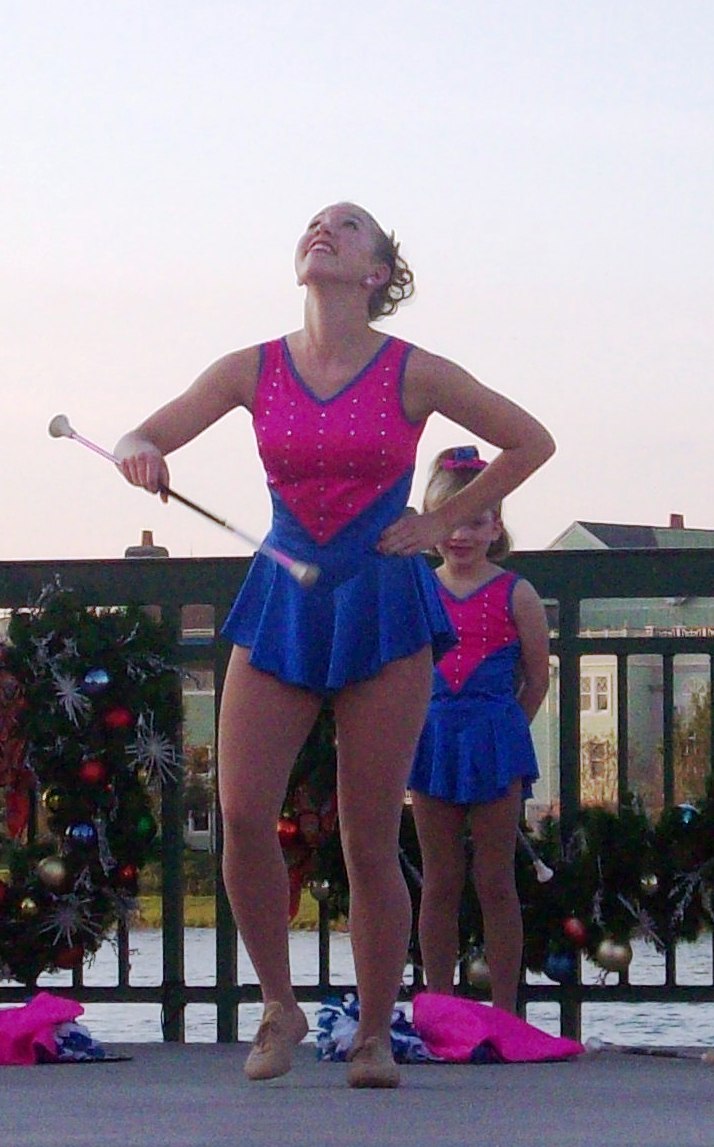 Leah peforming 2 batons for the crowd.