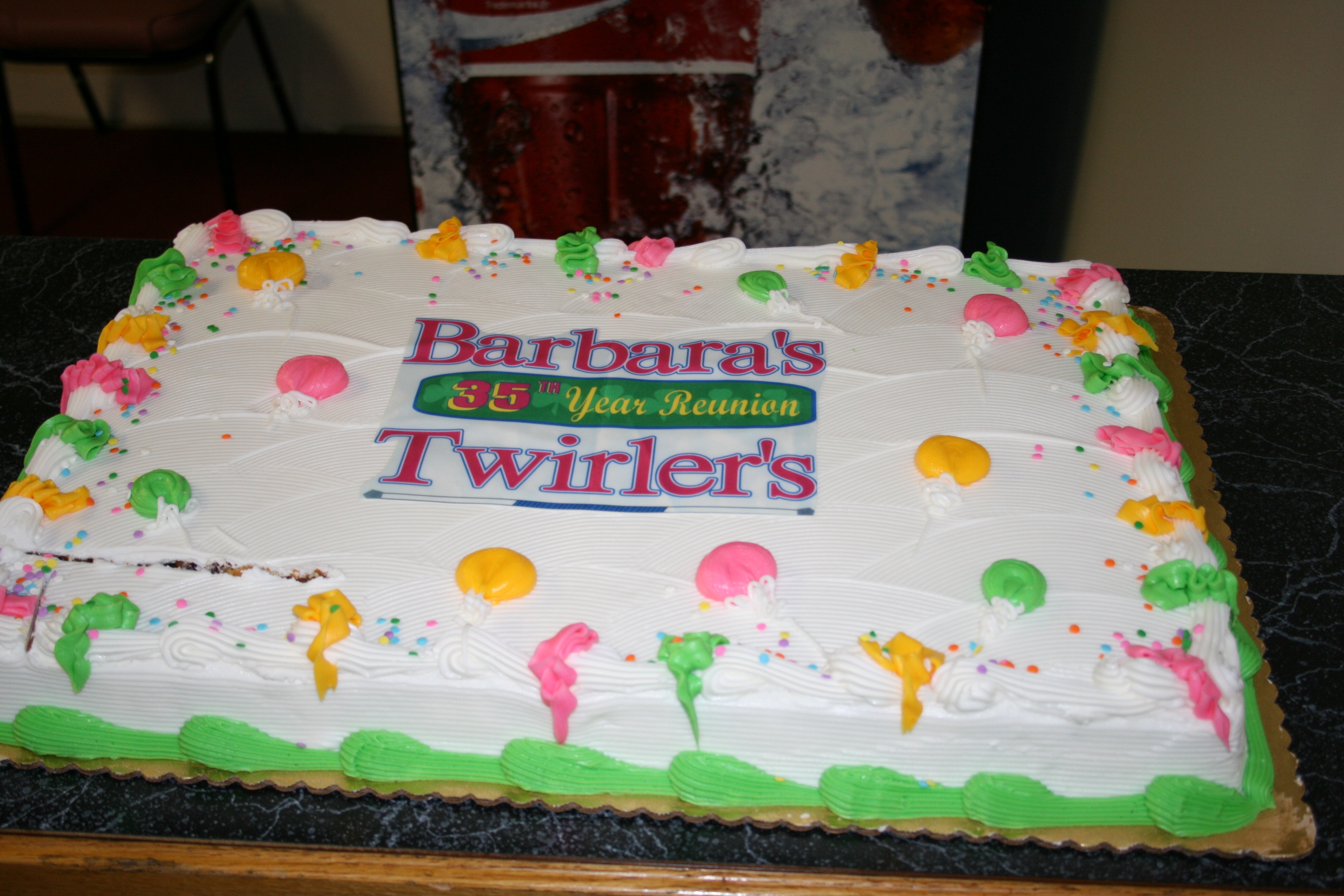 The cake is decorated with the t-shirt design that all of our twirlers wore!
Reunion twirlers perform.
Barbara Kurpas celebrated her 35th year of Coaching Baton Twirling with her daughter, Kristi bringing back 24 former students to perform a surprise routine for her! Kristi was very sneaky in planning practices without her knowing! All of the former and current twirlers wore t-shirts reflecting Barbara's contributions to the sport of baton twirling! The current members of the Belchertown Twirlers hosted a reception immediately following the Jamboree.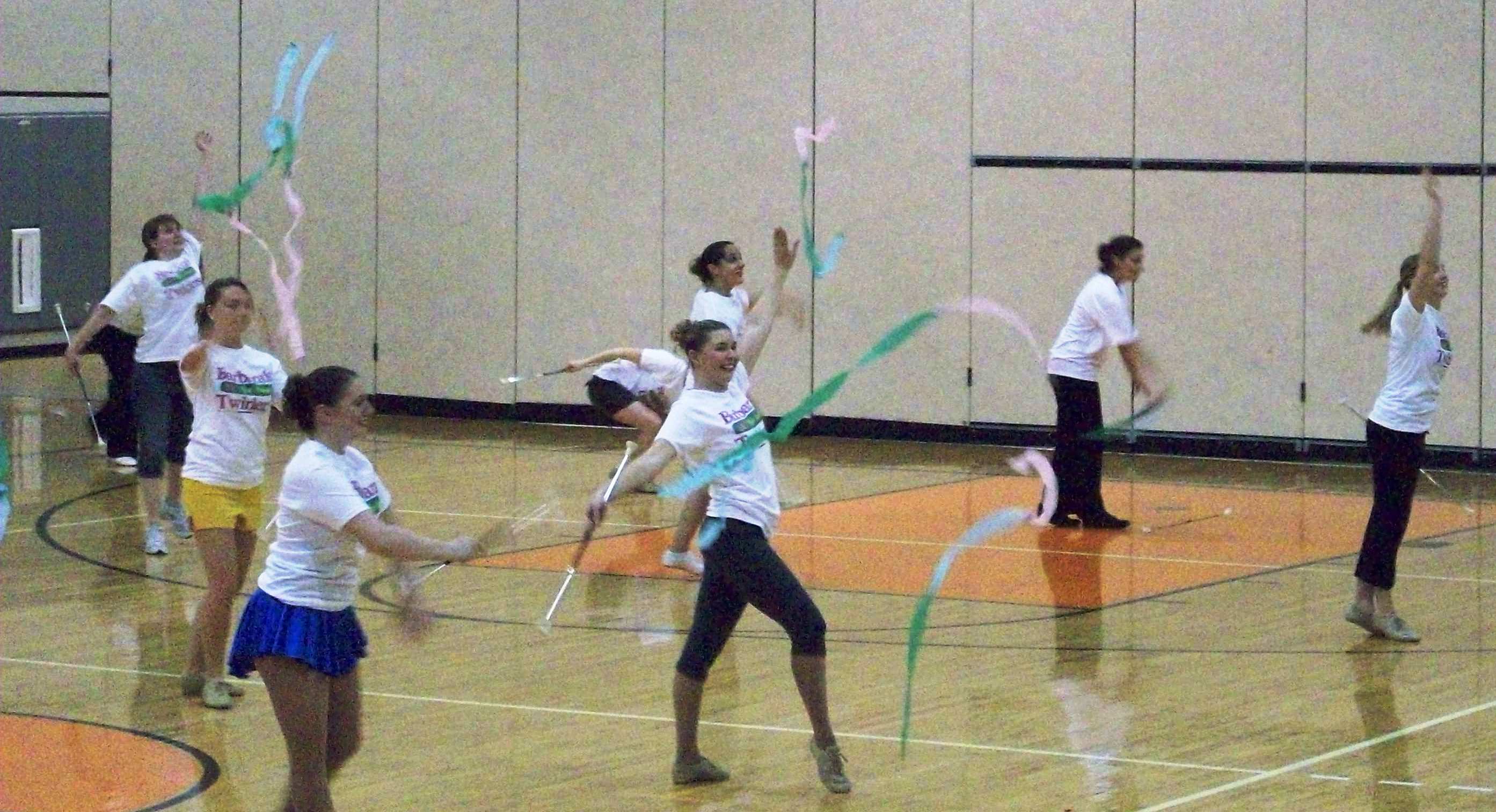 Reunion twirlers posed at the end after throwing streamers in the air!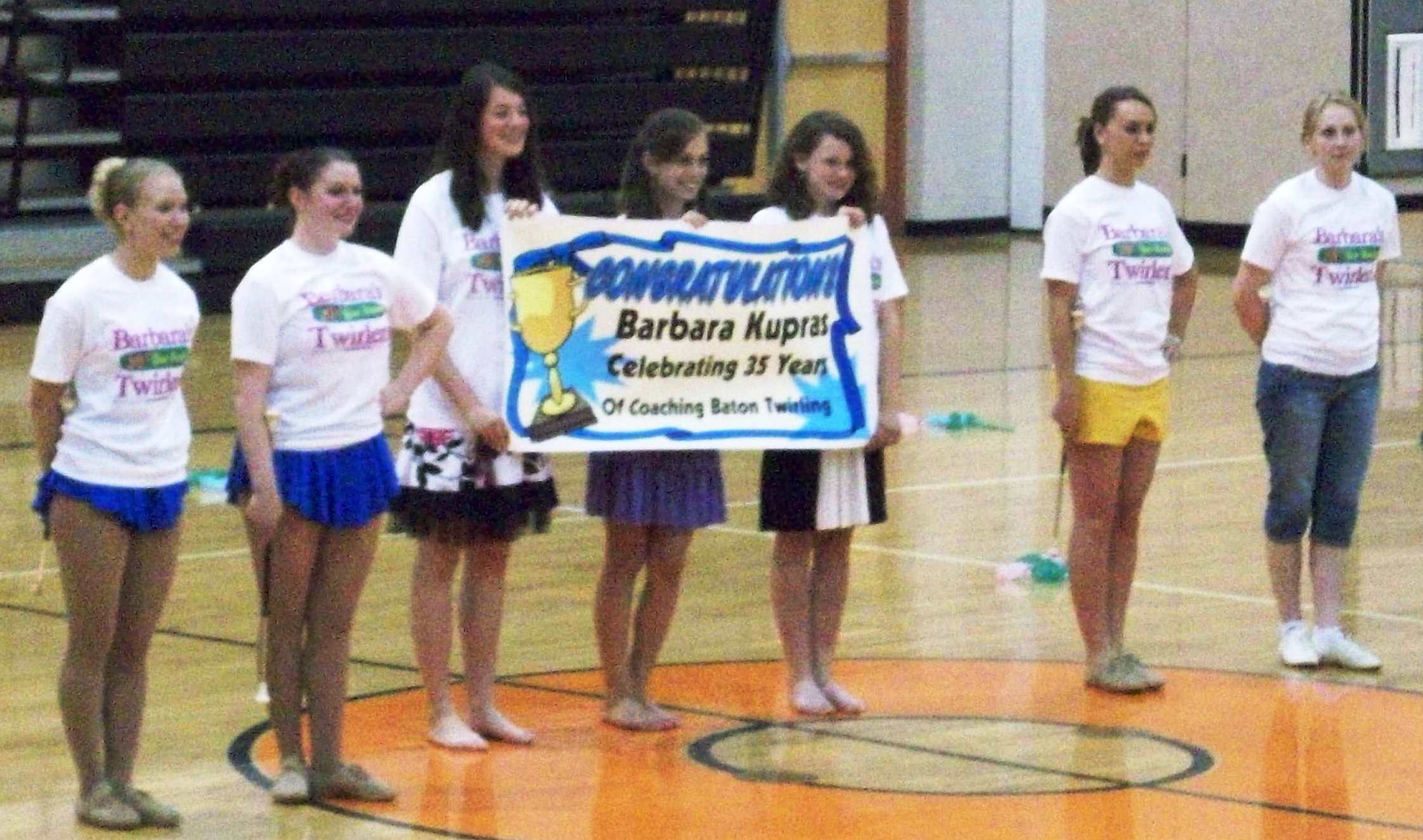 Monica, Natalie and Emma exited their school dance to come hold a special banner for Barbara!