Members of the Belchertown Twirlers recently performed at a UMass Basketball Game on Wednesday, February 13th.
Twirlers are pictured with the Umass mascot.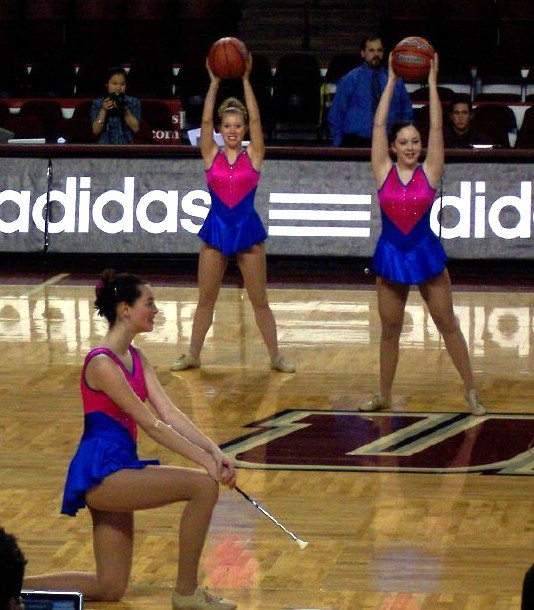 Monica, Leah and Darcy performing.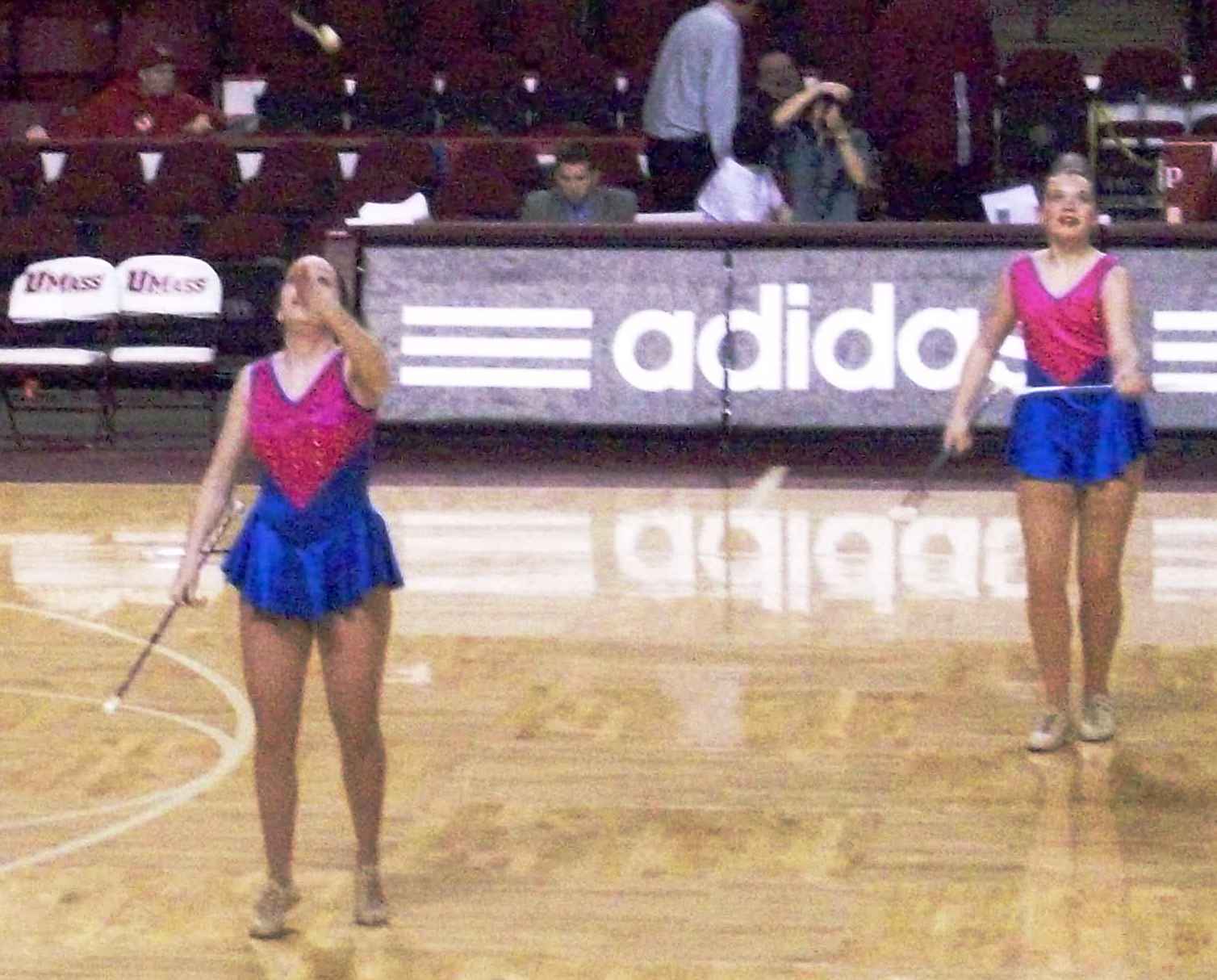 Darcy and Courtney twirling 3 batons.
Twirlers are pictured performing.
Lisa is pictured performing 2 batons.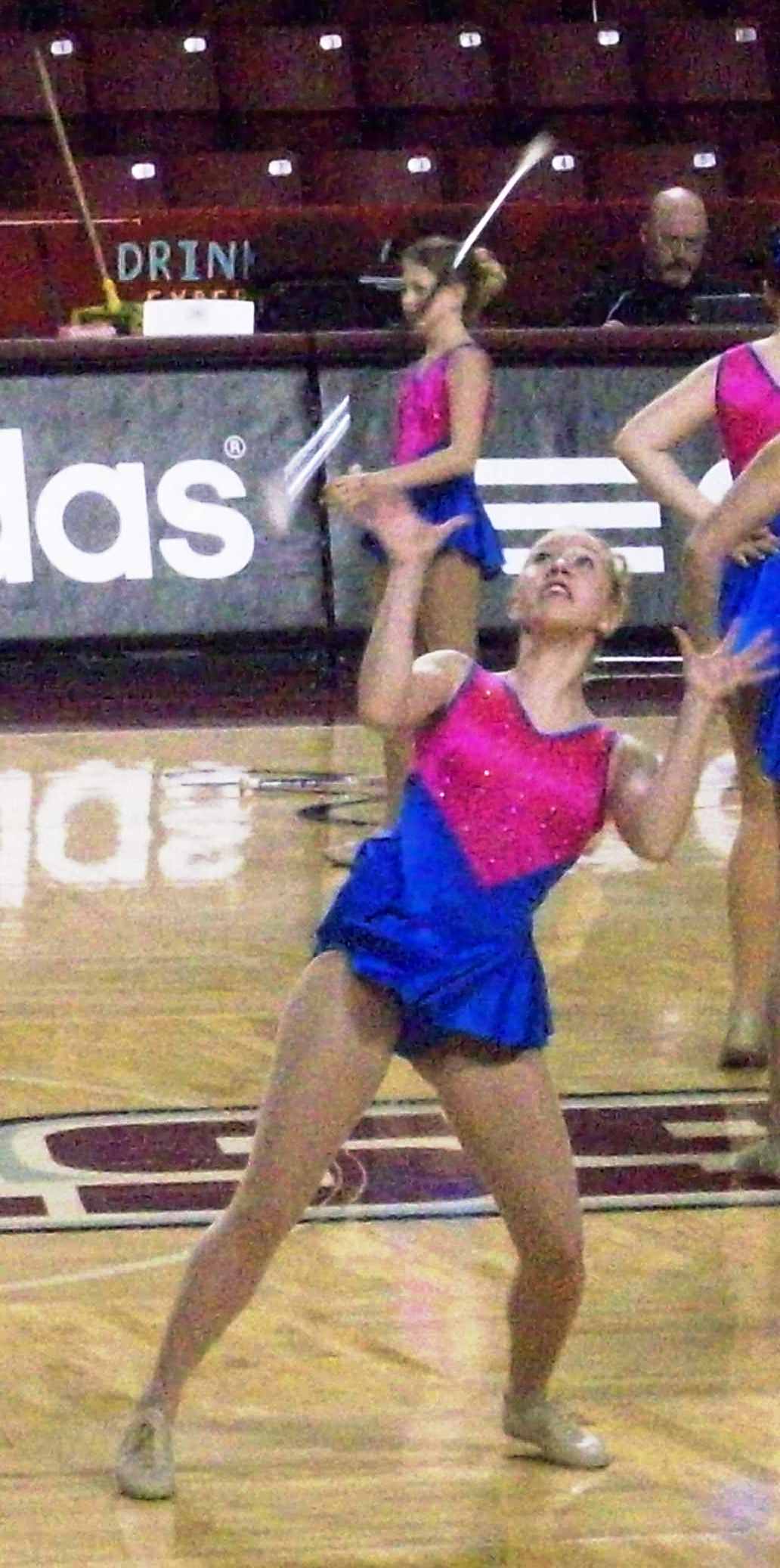 Leah is pictured as she catches her toss cartwheel.