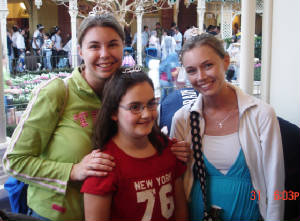 Kristi, Megan and Kelly with their princess crowns on.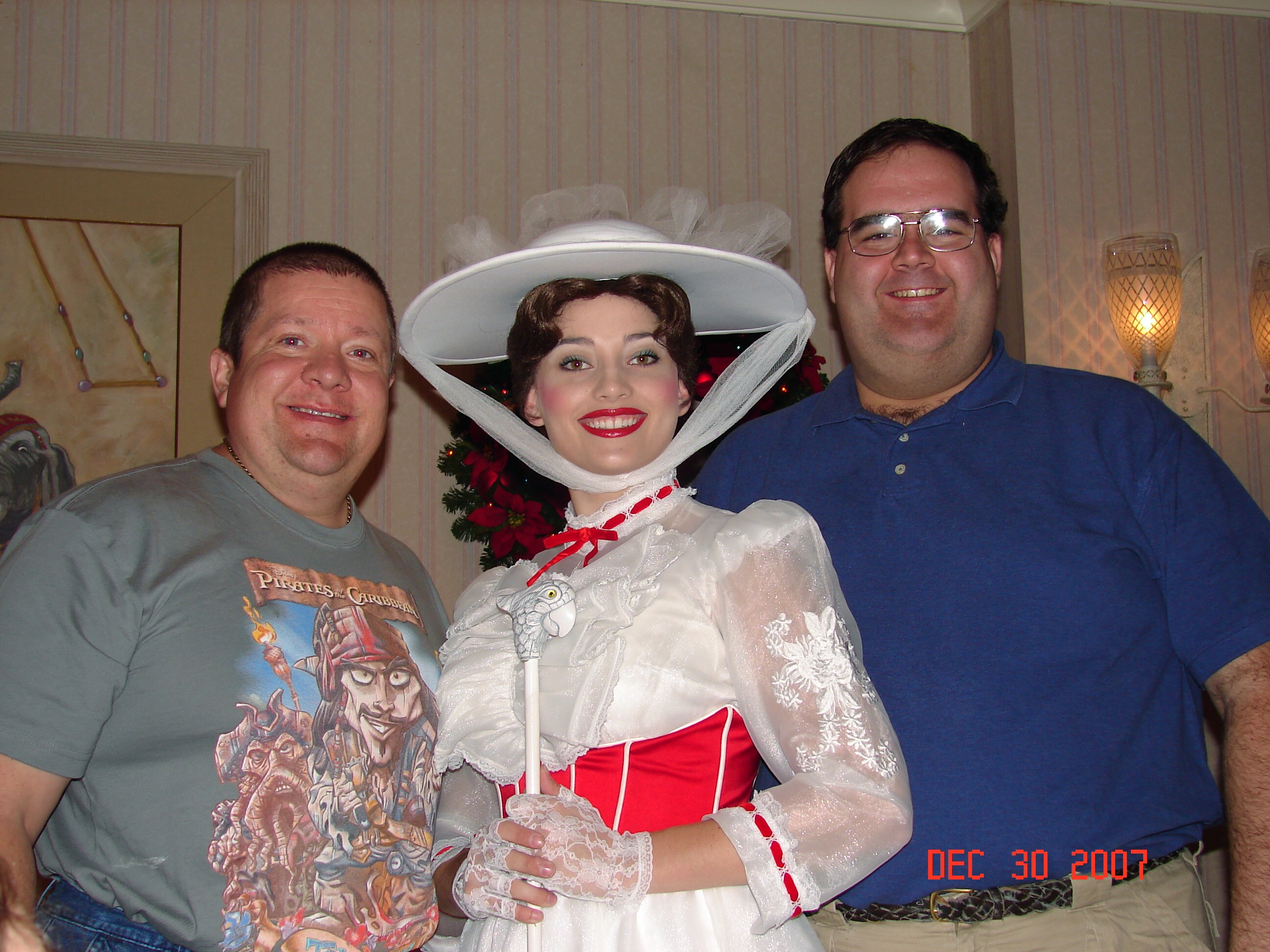 Ed and Peter are pictured with Mary Poppins.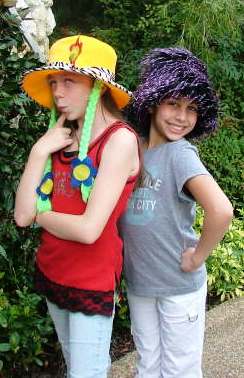 Devin and Nakaiah hamming it up for the camera.
Elizabeth pictured with Mickey.
April and Alanah having fun at Disney.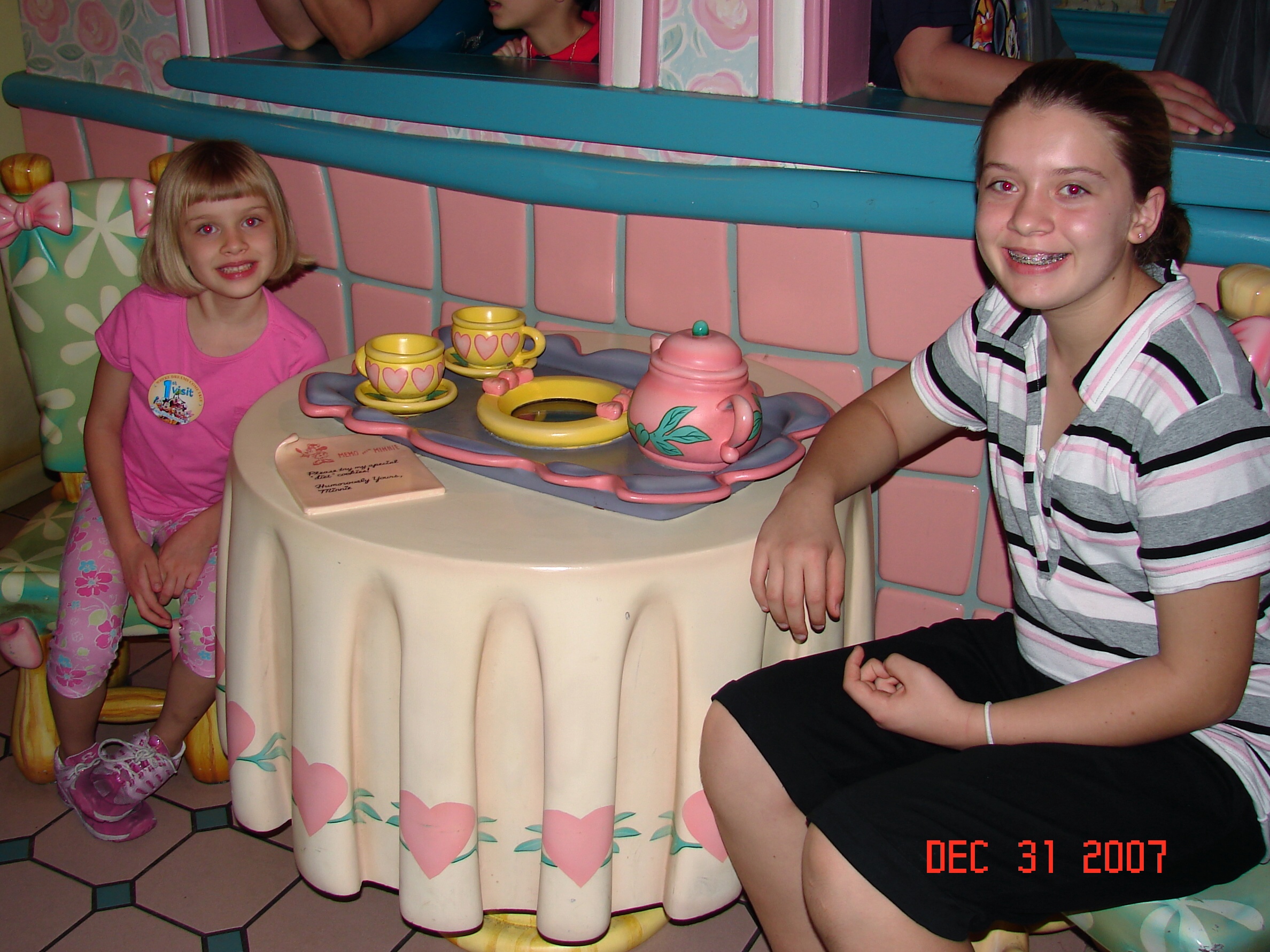 Shelbey and Courtney are pictured having a tea party!
Click here for more fun pictures from Disney!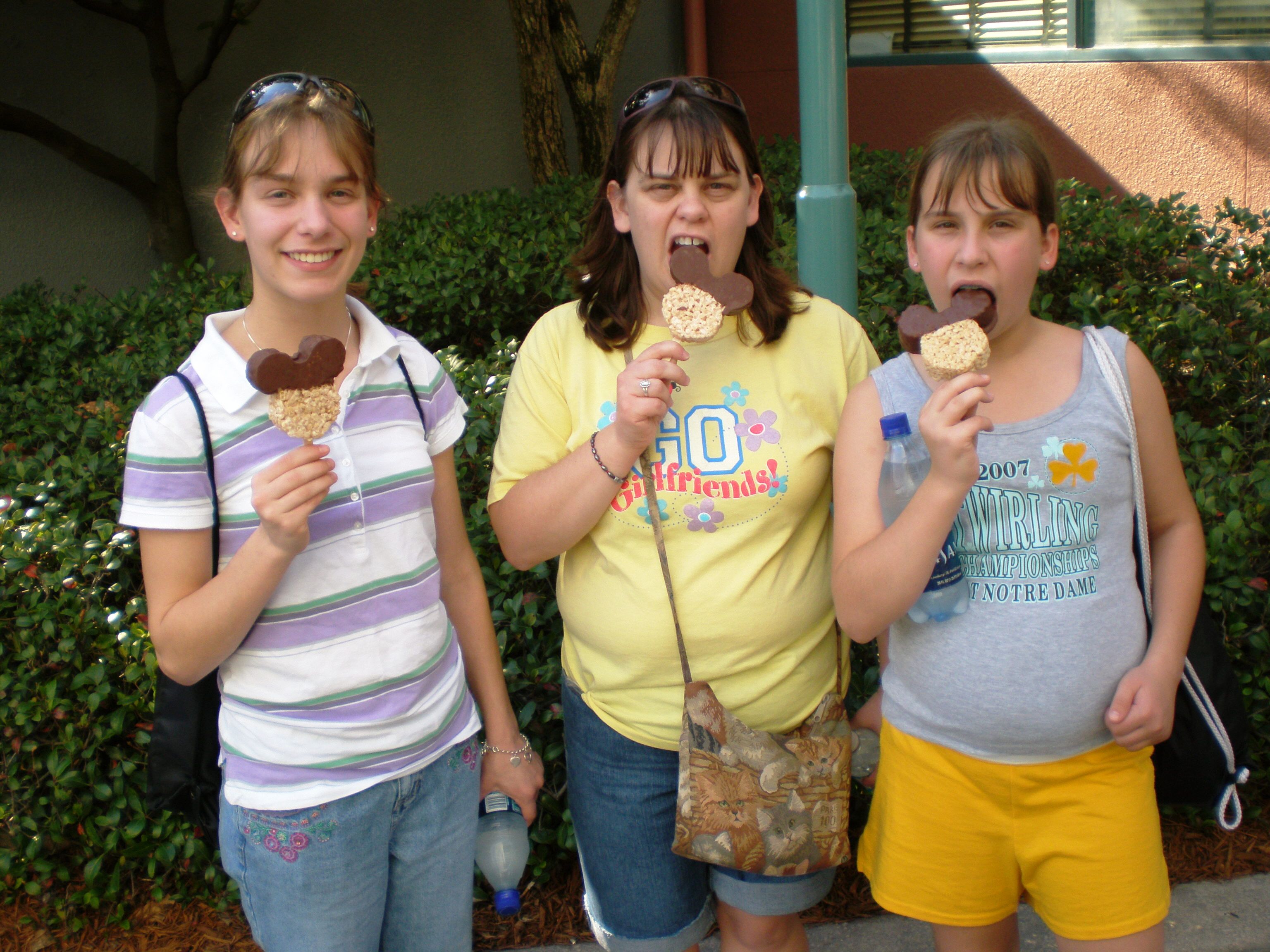 Elizabeth, Laura and Kara enjoying their Mickey Pops.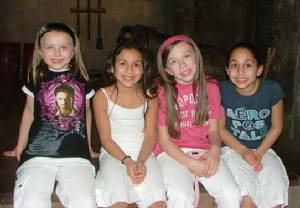 Delaney, Alanah, Devin and Nakaiah relaxing.
Kristi and Geoff pictured with Pluto.
Lisa, Mrs. Kowalski and Monica posed after our performance.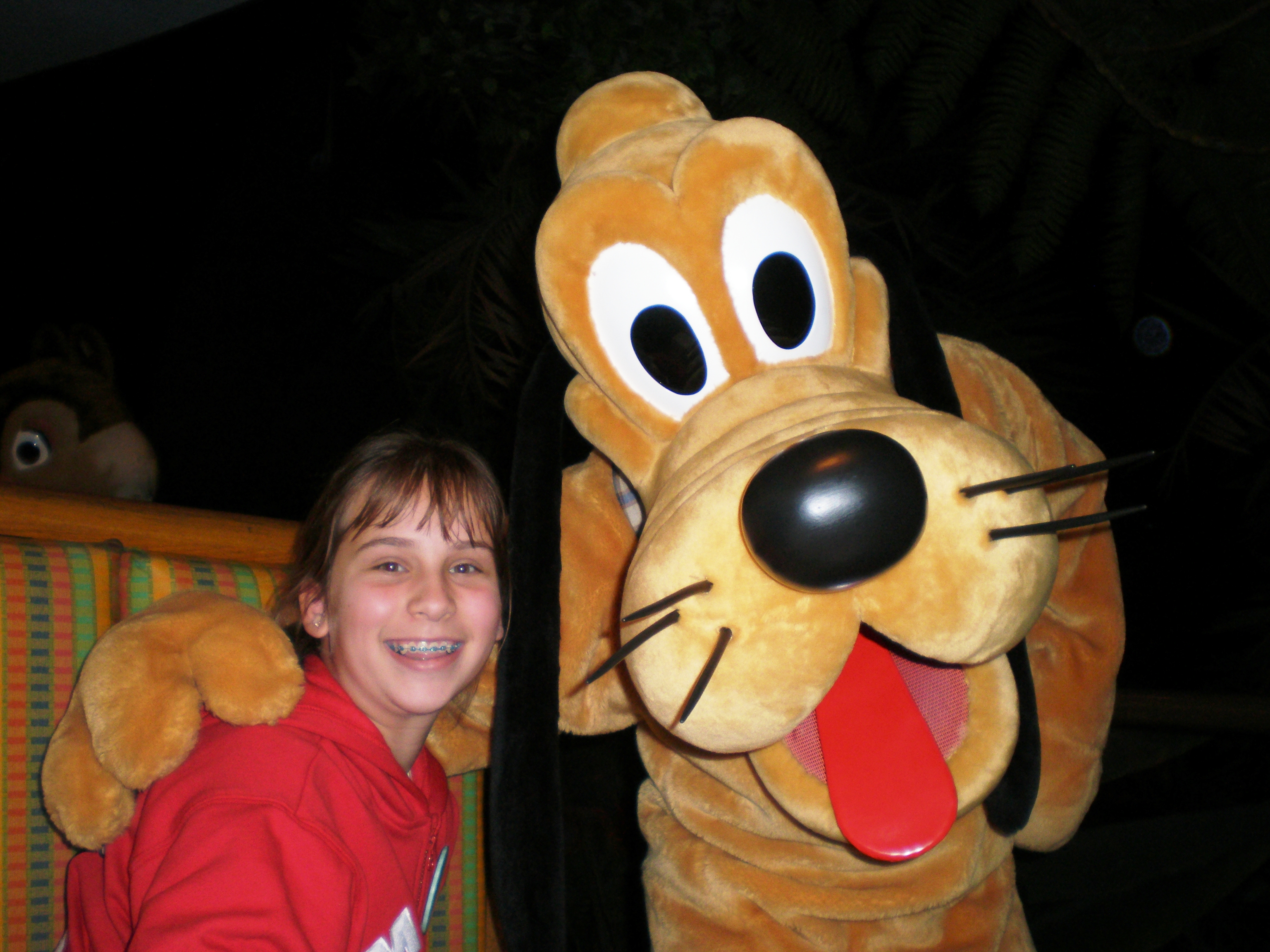 Kara pictured with Pluto.