Tatyana and Courtney pictured posed on stage.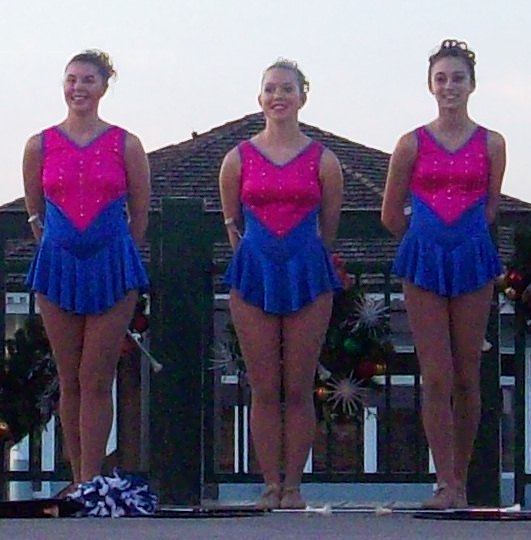 Kristi, Leah and Natalie are posed waiting for their turn to perform.
Alyssa preparing to do an exchange with her partner.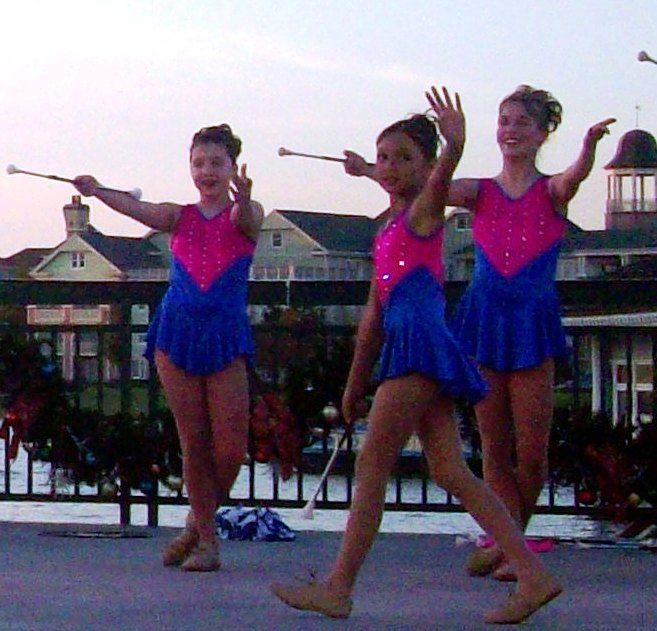 Tatyana waving to the crowd at the end of the show.
Shelbey, Holly and Katy posed.
Click for more Disney pictures.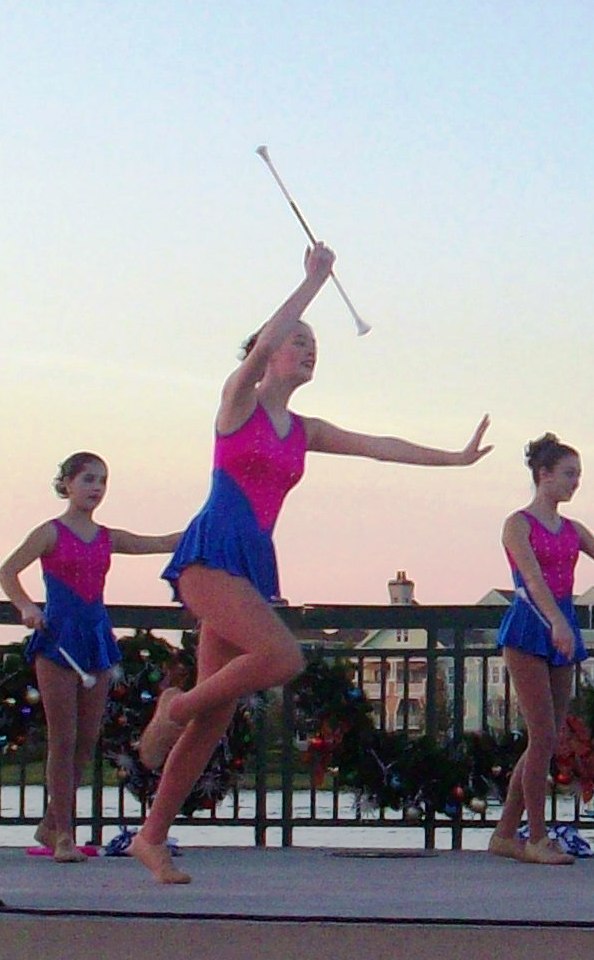 Monica preparing to leap across the stage.
Elizabeth, Lisa and Sarah posed at the end of one of their routines.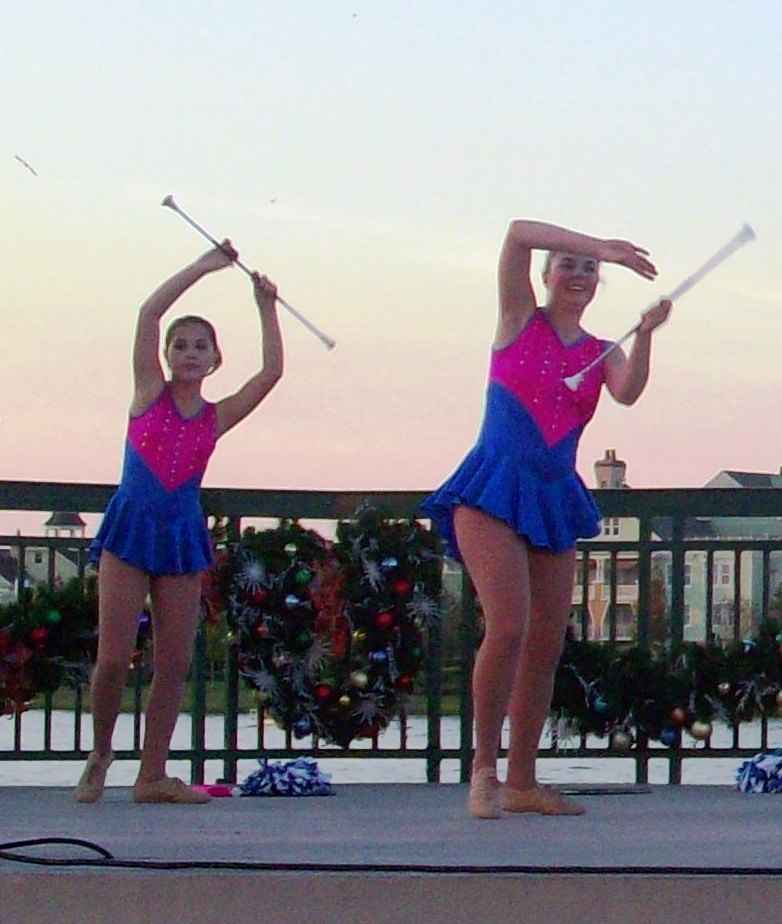 Alyssa and Kristi pulling up to do a trick.
Alyssa and Elizabeth performing on stage.
Shelbey, Theresa, Sarah and Holly posed on stage.