Here are some pictures of our performance, more pictures will be posted soon!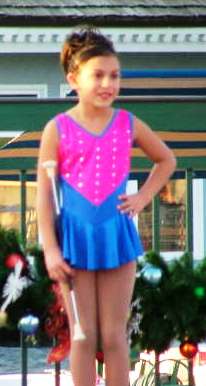 Alanah pictured on stage ready to perform!
Click here for more Disney pictures!
Twirlers performing for the unbelievable crowd!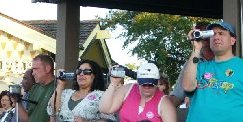 Check out some of our parents as they are ready to videotape!
Shelbey preparing to do her flag routine!
Kristi posed ready to twirl!
Twirlers at the end of the performance!
Alyssa and Holly during the final number of our performance.
Courtney and Lisa twirling 3 batons!
Leah posed at the end of one of her routines.
We're All In This Together performs.